Phone System
Cytrack Calling for Microsoft Teams
Local Australian Support
Number porting
Your Microsoft Teams licensing remains with you and your partner

Calling
Phone System for Microsoft Teams
Add 'Phone System for Microsoft Teams' and turn Microsoft Teams into your business phone system
Powered by 'Anynode' officially certified SBC by Microsoft for Direct Routing
Local Australian Support
Number porting
Each user has a dedicated phone number (DID) linked to Office 365
Your Microsoft Teams licensing remains with you and your partner
Click here for full feature list
AUD$7.99 user / month
Available in Australia only - prices are + GST
Turn your Microsoft Teams into a Phone System
Phone System for Microsoft Teams is Microsoft's Cloud Based Phone System built into Microsoft Teams. Cytrack's 'Phone System for Microsoft Teams' allows you to port your business phone numbers into Microsoft Teams and start making and receiving calls straight away.
Phone System for Microsoft Teams is a full enterprise grade phone system providing a professional call experience with Auto Attendant, Hunt Groups, Call Queues, Voicemail to Email, Video Calls and Conference/ Meetings, Music and Messages On Hold while working in the office, on the road or at home. You can BYO headsets saving on deployment costs or choose from the latest range of Microsoft Teams handsets.
Unlimited Calls Plan
Check out our amazing plans that provide unlimited calls* (please review our fair use policy) and include our bundled reporting and communications solutions options.
Microsoft Teams becomes your business phone system for voice calls & video conferencing. Now everyone in your business, no matter where they are, can be connected with to people inside and outside of your business.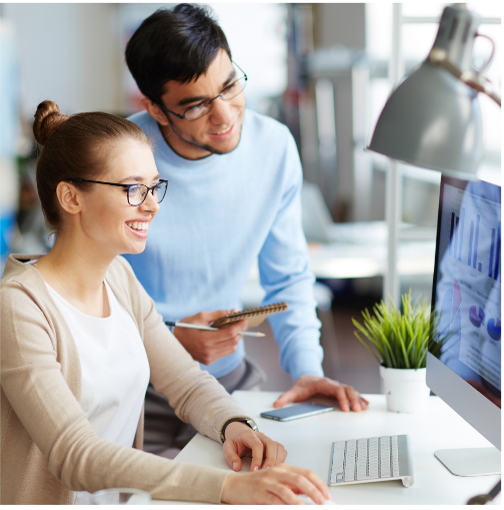 Now take it to the next level and select one of our optional Microsoft Teams communications solutions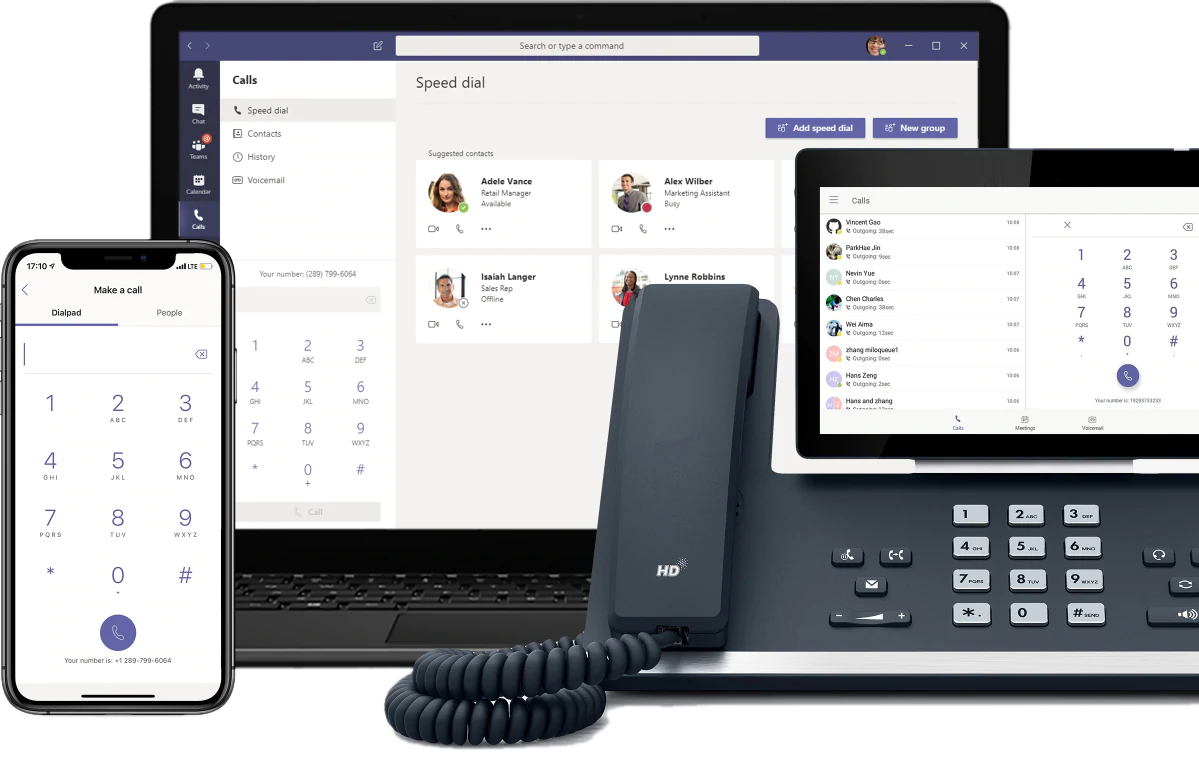 CRM Integration
CyDesk for Microsoft Teams
Add 'CyDesk for Microsoft Teams' for CRM integration call and screen recording option for compliance, training & quality assurance
Incoming calls prompt automatic screen-pop with caller's details
Click-to-dial from Outlook, CRM, database or anywhere in Windows
Store call history under the CRM contact record
Store URLS links to voice recordings under the CRM contact record
Map user presence to Teams presence
Operates from within the Teams user interface or pop out for side-by-side operation
Call Recording
CyRecord for Microsoft Teams
Add 'CyRecord for Microsoft Teams' call and screen recording option for compliance, training & quality assurance
Encrypted voice recordings with security management can be stored directly to cloud storage
Record all or record on demand
Pause, resume controls
Integrates to CyReport for call playback and sharing
Optional voice transcription, call sentiment and analytics
Optional Agent scorecards Q&A and call rating with CyCoach
Optional integration of call recording to your CRM contact history
Call Reporting
CyReport for Microsoft Teams
Add 'CyReport for Microsoft Teams' Reporting & Analytics on business performance, activities, QoS, and more
User performance & utilisation
Call Quality Analysis
Full range of reports for powerful analysis
Drill down to meeting organiser & participants
Report by call modality including call, meeting, video conference, screen share, etc
Powerful Report Generator
Operates from within the Teams user interface or pop out for side-by-side operation
Contact Centre
CyCX for Microsoft Teams
Add 'CyCX for Microsoft Teams' Contact Centre solution for omni-channel collaboration & customer experience
UC Desktop & CRM Integration
Inbound Contact Centre
Telemarketing Contact Centre
Collaboration & Omni-Channel modules
Web Chat, Email Queuing, Social Media Integration
Voice Analytics
SMS Services
Workforce Optimisation
Workforce Management
IVR Self Service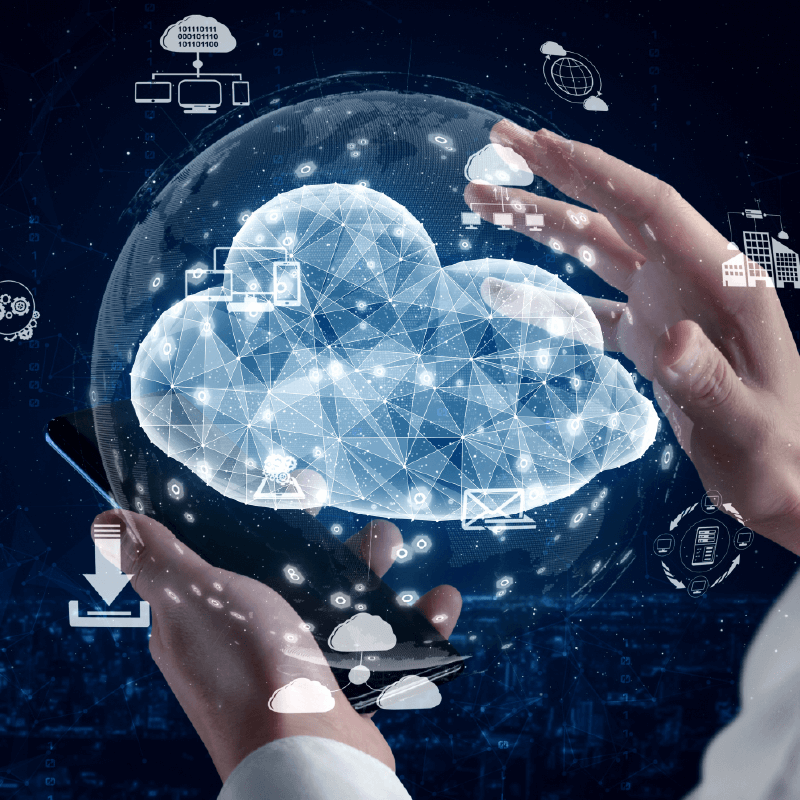 IT Security
Security and privacy begin with the way data is handled, stored and protected. Cytrack cloud services are hosted in Microsoft Azure and provide the highest level of stringent specifications for securing customer data and information and ensuring customer privacy. Reduce costs and complexity with our highly secure cloud foundation managed by Microsoft including multilayered, built-in security controls and unique threat intelligence from Azure that helps identify and protect against rapidly evolving threats, as well as continuous protection with deeper insights from Microsoft Defender for Cloud.
Take advantage of multi-layered security provided by Microsoft across physical datacenters, infrastructure, and operations in Azure. Gain from the state-of-art security delivered in Azure data centers globally. Rely on a cloud that is built with customized hardware, has security controls integrated into the hardware and firmware components, and added protections against threats such as DDoS. Benefit from a team of more than 3,500 global cybersecurity experts that work together to help safeguard your business assets and data in Azure.
Click the button below for more details on our IT Security Management
Why Cytrack is your trusted Microsoft Teams partner
Our track record of success with Microsoft
We have enjoyed a partner relationship with Microsoft since 1995.
Our system integrations
Cytrack can also integrate more than 100 leading business apps and in-house solutions to ensure you get most value from your wider systems. See all of our integrations here.
Our cloud services support
Our Cytrack Azure Cloud Platform Management services ensures the Cytrack Cloud infrastructure allocated to your business delivers what you need, so you can focus on your priorities – your product and your customers.
Our customers take advantage of a proactive service that ensures security, performance, availability, cost and compliance are monitored and managed effectively.
Our professional services
Cytrack Professional Services help you optimise your investment, through our portfolio of services, ranging from planning, designing, and implementation to project management, ongoing support, and consulting.
See more about our professional services here.
Ready to learn more about powering up your Microsoft Teams organisation?
Notes
[*]

Requires CyDesk

[1]

Prices exclude applicable taxes

[2]

Real-time updates are dependant on data delivery output from Microsoft Teams API

[3]

Features according to Microsoft API functionality

[4]

Subject to extra usage-based charges

[5]

Please check for integrations available

[6]

Need to specify number of Teams Users

[7]

According to application compatibility
[8]

Requires voice recording

[9]

Requires CyDesk and CyReport

[10]

Requires CyDesk, CyReport and CyRecord

[11]

Requires CyReport

[12]

Additional fees apply

[13]

Subject to configuration fees

[14]

Storage costs apply
We understand that every business has unique requirements, so we can also tailor a plan to meet your specific needs. Prices are based on a 24-month agreement, paid monthly. Discounts available for annual payment agreements.